Don Ledford Auto Park presents
Moo-sic on the Menu
by 101.7 WLAR Radio

10 a.m.

Sean Patrick McGraw
Website | Music

Described as "Lyle Lovett singing Bruce Springsteen song wearing Dwight Yoakam's hat," Sean Patrick McGraw is a true over-night success decade in the making. McGraw arrived in Nashville in the mid nineties slugging away as a bartender and construction worker before landing his first publishing deal with King Lizard. In the years following he'd bounce around to several publishing houses and producers, join a few bands and make ends meet as a sideman with the likes of Dean Miller (son of Roger) and Steve Holy (Good Morning Beautiful, Brand New Girlfriend).

In 2003 McGraw responded to the cattle-call auditions of USA Networks "Nashville Star." winning the regional competition at the Wildhorse Saloon, yet enjoying only a brief stint on the televised portion of the series. In the wake of much local news coverage, McGraw began touring in earnest around the radius of his hometown in upstate New York, venturing first to Southern Ontario, Pennsylvania and Ohio and eventually throughout the US, Canada, and the UK. Since 2006 the award winning singer-songwriter ( Independent Music Awards 2006, Great American Song Competition, Mountain Stages New Song Festival) has earned himself a reputation as the "hardest working unsigned act in Country Music" averaging over 150 dates a year, traveling in an SUV pulling a trailer.

11 a.m.

Bradley Matthew
Website | Music

Bradley Matthew was born October 2, 1979 and grew up in a small town in southwest Missouri. He was raised listening to Southern Gospel and Country music and was heavily influenced by greats from both industries like Merle Haggard, Keith Whitley, Vern Gosden, Jonathan Wilburn, and Jason Crabb. Like many artists, he got his start singing in church and although his dad is a Baptist preacher, Bradley didn't start singing at an early age. Even though his younger sisters started at the ages of eight and nine, they performed as a duet for several years until Bradley joined them in 1998 to form the southern gospel trio The Praters. As the group's baritone, Bradley and his sisters traveled all across America singing at churches and festivals, averaging 200 dates per year. In 2004, The Praters pulled off of the road and quit traveling full-time.

Those that have traveled singing know it's hard to quit once you've gotten use to the smell of diesel and the sound of the miles passing beneath the bus tires. However, the bills wouldn't pay themselves, so to make ends meet, Bradley got his Class A CDL and worked a stint with the highway department and hauled milk for a dairy. It didn't matter that he wasn't formally on stage, he kept honing his craft, working hard to develop his style and increase his vocal range. It didn't take long for his work to pay off and for him to realize he wouldn't be happy unless he was performing full time again. With the encouragement of his friends, family, and loyal fans, Bradley quit his job in the Summer of 2010 to pursue a solo career. His first solo album, Common Man, combines the realities of everyday life and working hard with the Christian values and hope of the American spirit. Having experienced both, this album offers a picture of who Bradley Matthew is.

12 noon

Madonna Nash, winner of the 2010 Female Country Artist of the Year at the Carolina Music Awards, has been singing for as long as she can remember.

"As a child, I used to do shows in my backyard for all the other neighborhood kids," she said. "And I started writing songs when I was a teenager".

Nash comes from a very musical family. Her father toured the country playing guitar, and her mother was an honors graduate in music from East Carolina University. Nash's great great uncle was Connie B. Gay, founding president of the Country Music Association (CMA).

"My songs are definitely country, but when you listen to them, you'll find hints of rock, pop, and blues, too. It's just good, fun music," she said.

She's performed with numerous popular acts such as Gretchen Wilson, Gloriana, Josh Thompson, Sarah Buxton, Jason Michael Carroll, Cravin' Melon, Danny Gokey, Edwin McCain, and more.

1 p.m.

Jaclyn Graves
Music

A native of Milan, Tennessee, Jaclyn Graves is a Nashville girl at heart. As she sings, "You can take the girl out of Tennessee, but you can't take Tennessee out of me!" Jaclyn's a rising country music artist known for her distinct country rasp, charming sense of humor, and empowering lyrics that celebrate true country women and the men they love.

A Nashville Star Regional Finalist, Jaclyn has opened for Gary Allan, Jamey Johnson, Phil Vassar, Eric Church, Justin Moore, Josh Thompson, Buddy Jewell, The Carter Twins and more. She has been a featured entertainer and has headlined shows at The Kentucky Opry and Goldie's Best Little Opryhouse. Abroad, Jaclyn has performed at Euro Disney and the Notre Dame Cathedral. A former WBKR radio personality, Jaclyn has made the jump to the other side of the dial. Instead of spinning country music, she's singing it. Jaclyn Graves has a "story to tell and a mic in (her) hand." She's truly a "country girl who found her band!"

2 p.m.

James Allen Clark
Website | Music

Born in Portsmouth, Ohio, James Allen Clark fell in love with music as a young child listening to his family play and sing around the table after supper. His home was filled with the sound of gospel, bluegrass, and country music. Growing up surrounded by that music he taught himself how to play the guitar, piano, and sing those tunes.

Years later after high school, James Allen Clark moved just north of his home town to Columbus, Ohio. There he furthered his love from the familiar music of home and began singing with a gospel group. After a few years of traveling the country with that group James Allen Clark headed out west to Phoenix AZ. Initially he had a difficult time gaining a foothold in the music industry spending five years without making any real headway.

James Allen Clark decided it was time to moved from out west and head to music city, Nashville Tennessee, where he began singing at local venues and developing his fan base. Just after his second year in the music city a great friend who had the faith in James Allen Clark wanted to help by financially backing him. Thus in 2008 was born his four song promotional album "First Attempt" with the single "If I Didn't Know Better."

3 p.m.

Melanie Denard
Music

Melanie Denard has been entertaining audiences around the country since 2002 with her soulful stylings of "edgy" country, slammin' rockabilly, scorchin' southern rock, and steamy delta blues. Known by her fans for her abiding love of all things rustic and "down home", ....Melanie.... is widely hailed for her powerful, earthy voice and her penchant for "Melanizing" songs to transform them into extraordinary listening experiences.

Melanie makes her home in the Nashville area. She hails originally from the historic Kennesaw Mountain area of Northwest Georgia.

4 p.m.

Jackie Arredondo
Website | Music

After years of helping hundreds of vocalists achieve their dreams, taking their talents to the next level as one of the music and television industry's top vocal coaches, Jackie Arredondo is emerging from behind the scenes and launching her highly anticipated solo career as a Country music artist.

Jackie was raised in Florida and from a very young age, she started singing with different local bands. As a student of Music at Miami University, her teachers discovered her talent to teach others. This is when Jackie's career took a turn and her dreams of becoming a recording artist were placed on hold to pursue a new career as a vocal coach. However, Jackie never stopped dreaming about Nashville, the Grand Ol Opry and Country music, the music that has been her passion since the age of 5. The music of Shania Twain, Faith Hill, Dolly Parton, Martina McBride, Carrie Underwood, Rascal Flatts and Keith Urban has been an integral part of her life and she counts their CDs among her most valuable possessions.

With a decidedly organic vocal sound lending substance to his signature style, Frank Ortega navigates his way through the Music City machine very thoughtfully in order not to sterilize his charisma, energy and raw emotion. "I think when you look at some of the great country heroes—Johnny Cash, Waylon Jennings, and Buck Owens—none of those guys got with the program and there is something very interesting to me about that." Like them, Frank's forging his own path.

Frank aims to be defined by the more introspective, personal songs that explore the nature of a man and his place in this world with his own contemporary take on traditional country music. "I like everything about country music, I like the traditional vibe when it comes to country music. " This Latin tattooed American country singer knows exactly where he wants to be in life and is truly all about the travel, not his destination. "I am not a cowboy, most men you see wearing cowboys hats are not either but we share our belief in what the American cowboy stands for… independence." Frank will continue to carve his own path as he always has, and will continue to believe that things are always said best through a country song.


5 p.m.

In a town full of attractive Country stars, it takes a lot for a young female singer to stand out and catch the attention of Nashville's music industry crowd. Eighteen -year-old Rachel Holder is up to the challenge.

"I've already learned that it takes more than a few good songs to make it in Nashville," says Holder. "These days, I don't think that there's any one formula for success, necessarily, but I know you have to have faith in yourself, passion for the music and a serious will to succeed. And great songs!" she emphasizes.

Though still in her teens, Rachel's talent as an artist matured fairly quickly. As a child performer, Rachel split time between attending school in Chattanooga and performing theater shows in Pigeon Forge, one of Tennessee's most popular tourist destinations. By the time she was old enough to drive, she had added more than 800 Broadway-style shows to her resume, often performing two or three shows a day to packed houses. With the experience she gained on the small stages of Pigeon Forge, the teen singer-songwriter decided it was time to make the jump to the big stages of Music City. With a new single out and a debut album in the works, Rachel is poised to be a star in Country music, and perhaps beyond.

6 p.m.

Amber Hayes was born an entertainer. She was singing, performing, even hosting her own 30-minute Country music show, "Amber and Friends" at state fairs, private parties and corporate events by the time she was eight. Over the years, Amber's talent and performances have garnered recognition and awards. She was chosen as one of "America's Ten Most Beautiful Children" by Globe Magazine, crowned "Junior Miss of Oklahoma," was a National Finalist in "America's Kids," and most notably was a finalist for Disney's television show, "The Mickey Mouse Club" along with Justin Timberlake, Christina Aguilera, and Britney Spears.

Since moving to Nashville a few years ago, Amber has had many opportunities to share the stage with some of country music's hottest new stars like Rodney Atkins, as well as legendary artists Marty Stuart, T.G. Sheppard, Jeannie Seely and others. Amber's latest achievement is nabbing the coveted role of Kathy Twitty in the national touring play, "It's Only Make Believe," a story featuring the life and music of Conway Twitty. The play recently debuted to rave reviews and a sold out crowd at the Tennessee Performing Arts Center in Nashville.
*Artist and schedule subject to change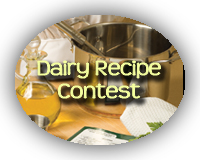 ---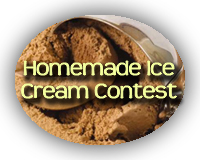 ---
Be sure to check our entertainment line-ups for both stages on Saturday & Sunday. There is something for everyone!
---