The Don Ledford
Auto Park Stage
presents
Moo-sic on the Menu
by 101.7 WLAR Radio

1 p.m.

Scott Lindsey comes from the country, born in Beaver Dam, Kentucky, in the same county as Bill Monroe and raised just down a country road from Merle Travis's hometown. That's fertile ground for a budding singer/songwriter.

Scott's talent was nurtured by his mother's love of classic rock and by his father, a honky-tonk performer who co-wrote with Songwriting Hall of Famer, Tommy Collins. "Tommy and dad would critique my songs when I was just 12 or 13. It was very cool." Scott was influenced by the likes of Randy Travis, Steve Wariner and Rodney Crowell. He picked up the guitar by watching great musicians like his cousin Paul Moseley, a member of The Thumb-Pickers Hall-of-Fame. Says Scott, "People like that around just jamming and playing new songs at home was a priceless learning experience."
After high school, Scott headed for Nashville to study music. He attended Belmont
University and finished his degree at MTSU. Though he'll tell you, "I probably got as much education from the clubs as I did in the classroom." Now a seasoned performer, he has played thousands of shows at top venues such as Billy Bob's and Antone's in Texas. The Barn in Rosine, KY, Nashville's Wildhorse Saloon, and the world famous Bluebird Café. Along the way, Scott has opened for the likes of Ronnie McDowell, Exile, Chris Young, and Jason Aldean.

2 p.m.

Rachel Williams
Website | Music

Rachel Williams' music truly is music with no boundaries that just about everyone can identify with. At its core are all the elements of country but this girl's practically created a genre of her own. Merge Nashville with Motown, mixing in a bit of edgy pop-rock and you begin to get an idea of her captivating sound. Originally from just outside Detroit, Michigan, Rachel Williams is proving herself to be a powerhouse force to be reckoned with. With the release of her latest CD, Lovers & Liars, Rachel is securing her rightful place in the music business as both an artist and a songwriter. A finalist on USA Network's "Nashville Star 2", Rachel has released two full-length CD's as well as two EP's since, all available on iTunes. She has shared the stage with the likes of Wynonna, Trace Adkins, Jason Aldean, Clay Walker, Ronnie Milsap, Jo Dee Messina, Jimmy Wayne, and countless others! Rachel has also hosted her own booth as well as been a featured performer the past 4 years at CMA Music Festival in Nashville. Country Weekly, Maverick, UnRated, and Music Row magazines all sing her praises and she was named by LimeWire in their "Top 10 to Watch in 2010," as well as a spotlighted new artist on ClearChannel.com.

3 p.m.

Leah Seawright,
featuring Mark Herndon, former Alabama Drummer
Website | Music

All it takes is a quick glance at the song titles on Leah Seawright's new album, Country Girl 101, to realize you're dealing with a new kind of country girl—not simply one who grew up poor (which she did) but one who also grew up very smart, emotionally sure-footed and with lots to say. From the light-heartedness of "Don't Take My Lexus" and "Soft Abs Hard Arteries" to the somber empathy of "Strong," "Over The Storm" and "Feeling You Gone," Seawright's songs are like intimate conversations with a close friend. The thoughts and attitudes are authentically her own. She wrote or co-wrote 13 of the album's 14 songs.

A native and still a resident of Fort Payne, Alabama—the home lair of the supergroup Alabama—Seawright was immersed in music from birth. "I guess I was predestined to do this," she says. "My mom and my dad are both musicians and singers. As far back as I can remember we'd have people over on the weekends. Mom would sing and dad would play the guitar. In fact, he could play just about anything he picked up."

It should be noted at this point that Seawright has an even closer link with the band Alabama. Its longtime drummer, Mark Herndon, recently emerged from musical retirement to become her drummer.

4 p.m.

Tiffany & One Night Rodeo
(Tiffany) Website | Music
(One Night Rodeo) Website | Music

TIFFANY is back! ...to her roots. The dynamic voice of the 80s has returned to where it all started for her, country music and the Nashville music scene. Now a critically praised songwriter, Tiffany is set to capture your hearts again...with her new album of country/rock tunes!

She also just wrapped a starring role in a SyFy Channel Movie, stars in a national commercial with Meatloaf, & appeared on the CBS TV shows "The Young & the Restless" & "How I Met Your Mother."

The "I Think We're Alone Now" Girl recently Won VH1's Celebrity Fit Club where she lost 30 pounds! Needless to say it gathered her an avalanche of press from the cover of "In Touch" Magazine, radio to television show like the Tyra Banks show, Entertainment Tonight and the Insider TV shows.

The late Mae Axon first brought Tiffany to Nashville at the tender age of 10, where she performed on The Ralph Emery Show. At this young age, Tiffany shared the stage with such acts as George Jones, Jack Reeves, and Johnny Lee.

Meet One Night Rodeo, The Next GAC Star! An American contemporary country band founded in Bradenton, FL, ONR is composed of Cory Hildreth (lead vocals, keys, guitar, and mandolin), Jack Tamburin (lead guitar, vocals), Duane Allison (bass guitar, vocals). Thirteen years and over 2,000 performances in their career has prepared ONR for their own launch into Country music stardom. Opening for superstars such as Rascal Flatts, Keith Urban and Montgomery Gentry is nothing new to this group of seasoned musicians who worked long and hard to get here.

One Night Rodeo most recently won the Great American Country and Music Nation's Next GAC Star competition. The band released their first single and video, 'Alive and Living', which has maintained its spot in the Top 20 Country Countdown on GAC TV, and currently remains on the Independent Music Network charts. The Next GAC Star allowed voters to pick who they wanted to hear and America crowned their winner, One Night Rodeo.

5 p.m.

Gwen Sebastian
Website | Music

"My motto is, 'Don't settle,'" Gwen Sebastian declares. "Don't give in. If you're not liking what you're doing in your life, you're not going to be the person you want to be."

That's the guiding principle that led Sebastian to leave her tiny rural hometown to go for broke in the topsy-turvy Nashville music world. It's what led her to spend the last several years paying her dues entertaining crowds all over the country, earning one fan at a time the old-fashioned way. And it's what shaped the full, rich musical personality heard on her new six song EP from Open Road Records titled V.I.P.

It's a lesson she learned as a kid, growing up on a farm about 15 miles down a dirt road in the southwestern North Dakota town of Hebron (population: 800). Her house was filled with music—her father played guitar and fiddle, her mother played bass, and both were singers; her younger brother played drums. She took piano lessons as a child, and by 11 replaced her cousin as the organist at her little country church. The impulse toward entertaining came early and easily. "Ever since I was little I put on shows in the living room and tried to perform," recalls Sebastian, whose early favorites were harmony-centric acts like the Everly Brothers, Alabama and the Eagles.
*Artist and schedule subject to change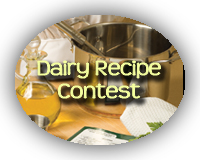 ---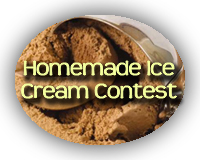 ---
Be sure to check our entertainment line-ups for both stages on Saturday & Sunday. There is something for everyone!
---