1 p.m.

Opening Ceremony

1:15 p.m.
The Gordon Brothers
2 p.m.

Last Flight Out
Website | Song Clips

Last Flight out is made up of four band members, Jordan Mason, Zach Hall, Cory Segars, and Bailey Waters. Each one of the members brings a different type of energy to the group; which, we feel allows us to interact on many levels with the crowds we are playing to and the individuals we get to meet along the way.

Louis Armstrong once said "what we play is life" Each one of us in Last Flight out, comes from a different background and different circumstances in life. We have all have had our life experiences, sinful down falls, and headaches and heartaches. But, regardless of the differences, backgrounds, and experiences, we believe God has brought us together and given us the gift to play music and the opportunities to do it and glorify HIM.

The number one goal for the ministry of Last Flight out is not to just play "shows". However, everytime we do get the opportunity to play in front of an audiance, whether it be a small church group of 50 or a large venue with thousands, is to see someone come to know Jesus as their Lord and Savior!

3 p.m.
Calling Glory
Website | Song Clips

The four piece band started in early 2008 with one goal in mind, to write songs in response to what God has done and is doing in their lives. The band's prayer is that listeners will not only hear the gospel through their music but that those around them will also witness it at work in their own personal lives. "We hope that we can not only encourage the body of Christ, but also challenge them to go deeper in their relationship with Him" - front man Dana Potvin. Bassist Andrew Crabtree says, "We like to think of ourselves as not just a band but a worship band." And with a mission to bring heaven to earth, Calling Glory is set on advancing the Kingdom of God through music. In the fall of 2009 they released their EP Daylight and are currently working on a full length album.

4 p.m.

Athens Community Chorus

5 p.m.

The Tri-Octaves

This high-energy group, all renowned area vocalists, sings various styles of music, certainly something for every musical taste. The group consists of Willie Kitchens, Doug Richesin & Michael Rodgers.

"We call ourselves the Tri-Octaves because of our distinct musical ranges," said Mr. Kitchens.

Backed by a full band and backup singers, the concert promises to give a fun-filled evening for the whole family.
*Artist and schedule subject to change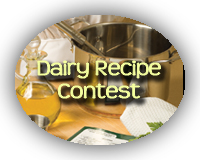 ---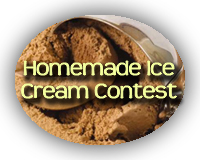 ---
Be sure to check our entertainment line-ups for both stages on Saturday & Sunday. There is something for everyone!
---